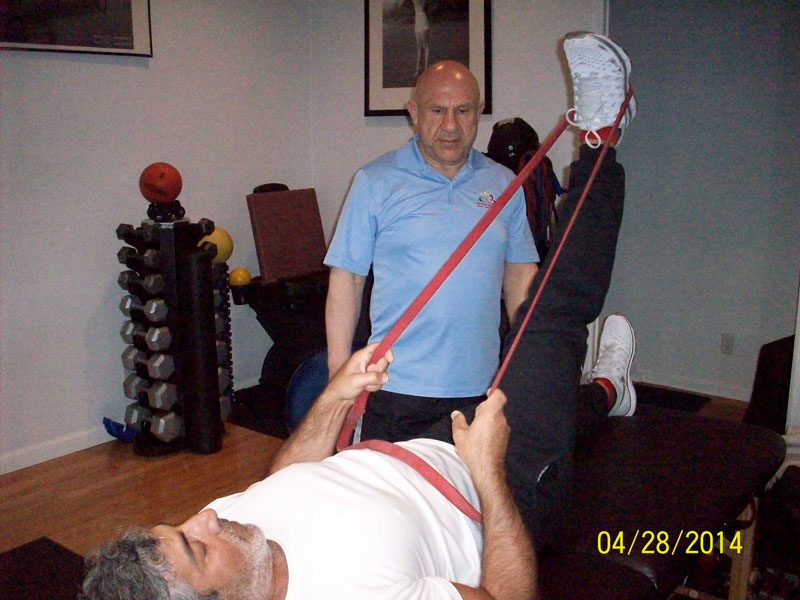 As an at-home personal trainer who specializes with adults who have pain movement issues in the Boca Raton Florida area. I have many requests from adults want to start an exercise program that has joint problems, muscle-skeletal pain and past injuries to their body. I specialize in rehabilitation of joint replacements, frozen shoulders, lower back issues and various other medical disabilities. It is very rewarding for me to see my clients become pain-free and get stronger, become more active and enjoy their hobbies and passions to fulfill their lives. Here are some other advantages of hiring a Five Way fitness certified personal trainer to help you and at home exercise program pertaining to your needs and goals.
At home personal training is very convenient for the client because there's no travel time involved. This makes it very easy for people on the go that have other responsibilities such as running businesses, taking care their families or children. Because the personal trainer comes at home. They can just focus on setting up an hour aside daily for their exercise and fitness needs. This is very advantageous to the client that is always busy and on the go.
 Personal fitness training for adults is different than other populations. Adults have balance issues, postural distortions, and faulty movement patterns. Along with injuries that have not rehabilitated properly in the past. A five way personal trainer specializes in Physical rehabilitation of the client's injuries. Making them pain-free and able to progress in their fitness goals.
 The importance of a full body assessment to find out the issues and causes of the client's problems is the key to a successful physical rehabilitation program and future progress of the client. By the personal fitness trainer assessing the client properly and finding the clients cause of their dysfunction that causes pain and restriction of movement. Along with the loss of strength and endurance.
 Hiring a personal trainer that is knowledgeable and experienced in the client's issues is very important. Five weight fitness personal trainer has the education and experience to handle a variety of problems for adults and the elderly. They are trained to get to the root of the problem and rehabilitated safely, effectively with a good positive experience.
 Hiring a personal trainer that is a good fit with the client is very important. Five weight fitness personal trainers have the character, integrity and bedside manners to help the client reach their fitness goals. Five Wayt fitness personal trainers are experienced on how to motivate, educate and inspired the client to reach their fitness goals.
Michael Metchikian NASM, CPT, CES, CNS  is dedicated to his profession to help adults reach their fitness goals that have medical issues such as joint replacements, muscle-skeletal pain, loss of strength and muscle weakness and general fitness. Michael works with clients in-home the Boca Raton area of Florida.