At Home Fitness In Boca Raton
For over 25 years, Fiveway Fitness has been providing Boca Raton clients with the motivation, determination, and ability to achieve their own goals with a passion for seeing them succeed.
We are proud to offer in-home personal training in order to bring the training straight to you.
Why Choose an At-Home Boca Raton Personal Trainer?
Many people come up with excuses and reasons why they can't go to the gym. They can't justify spending the money on machines they don't understand, they don't have time, or they are too tired. If this sounds like you, it may be time to consider an in-home personal trainer.
When you hire an in-home personal trainer, you will:
experience a personalized workout.

exercise in a safe, familiar environment.

receive specific training to fit your needs.

avoid spending high gym membership fees.
It's time to take your life into your own hands and make the changes you've been dreaming about for years. Don't let excuses get in the way of your success! Since Fiveway Fitness will take the gym to your home, you can forget about the hassle of traveling to the gym. Instead, you can focus on building your strength and working towards a healthier, happier you.
What if I Already Have a Gym Membership?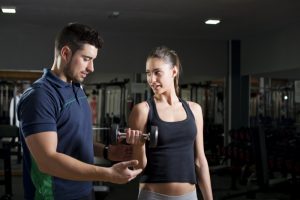 If you currently have a gym membership in Boca Raton. Fiveway Fitness will be happy to train you at your gym of choice. This is a great way to receive proper technique training on the machines and weights you have been using by our certified personal trainer. Be sure to contact us today to learn more.
Schedule your session at Five way fitness today! 561-400-7127