As a at home personal fitness trainer who works with his clients in the Boca Raton, Florida. I am always getting requests from clients who need to increase their fitness level or have a fitness goal. These adults are motivated to start a exercise program but they have past injuries that need to be addressed. They have gone to other trainers for help. The problem was that the trainers were not experienced in physical therapy or the rehabilitation of their issues. It is very important for adults to find personal trainer who have an extensive background in injury rehabilitation.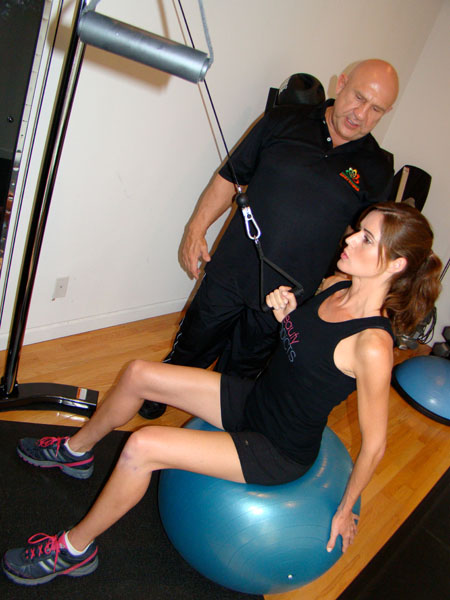 Here is why five way fitness trainer are successful in getting results from adults who have past injuries or imbalances.
Five way fitness personal training program includes a very thorough and extensive assessment of the clients issues. By muscle testing and moment analysis. The personal fitness trainer can determine what is causing the problem and prescribe the precise exercise the correct the issues.
Five way fitness personal trainers specialize in medical problems such as joint issues, orthopedic problems and muscle imbalances. By carefully having the client work on technique and form. The client progresses safely and effectively. Careful attention is paid throughout the whole workout with the client.
Another important factor is the incorporation of new exercises for the client as they progress to higher levels of fitness and pain free movement.
Weekly retesting of the clients fitness progress is important for the clients motivation and positive outlook.
The chemistry between the personal fitness trainer and client is very important. That's why we specialize in successful working relationships. Helping adults get fit and pain free.
Michael Metchikian NASM,CPT, CES, CNS working in the Boca Raton area of Florida. He goes to clients home, apartment fitness centers or the gym of your choice. He is skilled in many modalities such as strength training, physical therapy, pain free management,TRX programs, and many adult fitness issues.